The surfaces of the public facilities are subject to heavy wear and tear every day. The Nanoksi-180™ nanocoating solution transforms the public space surfaces making them dirt-repellent, helping to endure wear and extending their life span. With the treatment, the timing of a larger renovation can be postponed, increasing the life span of the premises.
The Iitti council used the Nanoksi-180™ nanocoating solution to protect the Ravilinna Leisure Centre premises. The dirt-repellent nanocoating gives the surfaces a new look and facilitates the cleaning of the premises significantly.
The dirt-repellent Nanoksi-180™ nanocoating is suitable for the exterior and interior surfaces of public spaces and to company and private space toilets, kitchens, washrooms, stairwells, lobbies, windows and other locations with hard surfaces. Thanks to the deep cleaning and protective coating, older surfaces can be made to look close to new without costly renovations. The use of surface and environment damaging cleaning agents can be significantly reduced.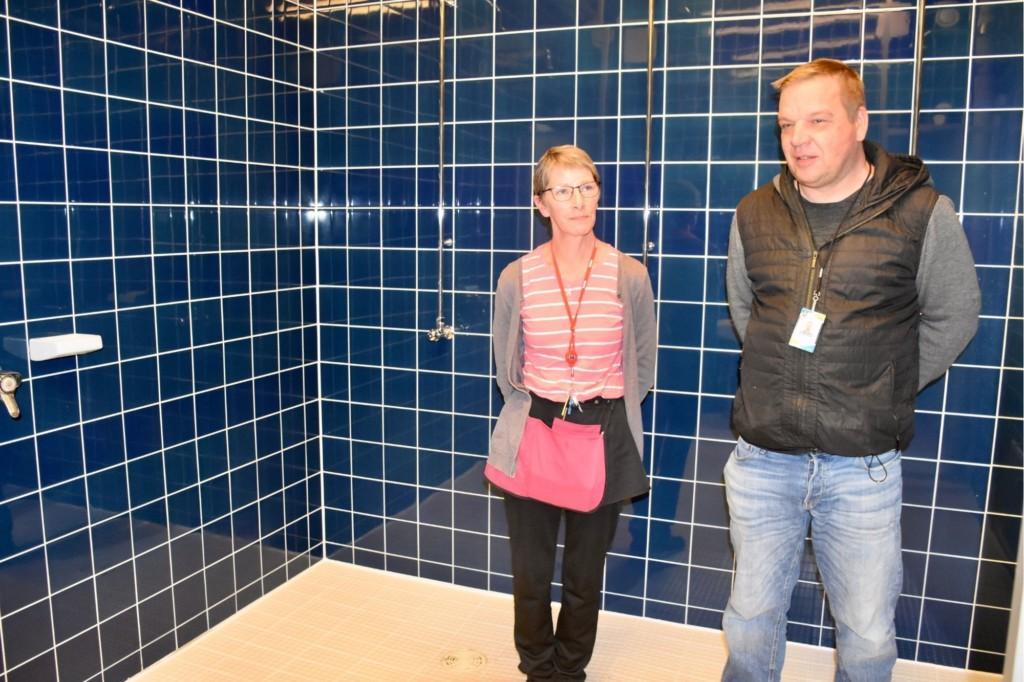 "You could tell the difference as soon as you entered the space," noted Petri Miettinen, the Iitti council property manager, whilst admiring how different it was compared to the old one. The dirt-repellent Nanoksi-180™ nanocoating improves the cleanability and user experience of the premises, which is why they are planning to continue with the cooperation states Miettinen.
"Concurrent changing of the silicone seams is a great extra service!" he mentions.
The deep clean and coating create a shield for the facilities, that allows the surfaces to withstand heavy wear and stay as originally planned. The nanocoating solution effectively protects also the more sensitive surfaces, makes their cleaning easier and overall reduces the muscle work needed in cleaning. It also extends the surface's life span, which had significant weight on the Iitti council's decision to go ahead with the surface coating. This investment in durability extends the property life span and increases its value.
Next year the remaining washrooms of the facilities will be treated.
Jaana Koskinen, who works as a cleaner, also noticed that cleaning was easier. "One could even call it a joy cleaning the premises" she stated. The difference created by the coating is clear and will shorten the required cleaning time in the future.
Increase technology, decrease muscle power.